Holy Vegan Earth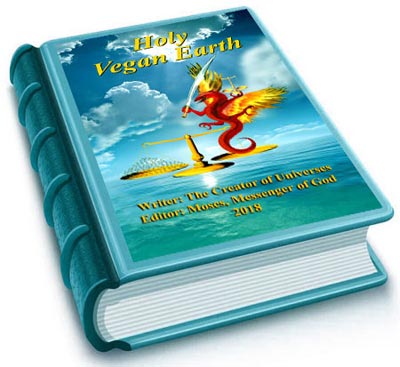 | | | |
| --- | --- | --- |
| | | |
| Book: Holy Vegan Earth | | Book:10,000 Years |
| Main Book of God | | Only Story sections |
| Description in Sermon 01 | | Description in Sermon 25 |
All revenue is allocated to

Animal-Rights Action

This is the last book of God, given to you by God, through Moses, from 2012 to 2018.
It is 800 pages. It has many graphics. This is the book of God for humans until the year 3000.
It contains many Miracles. It contains a new chapter 115 for Quran.
It updates all previous books of God, the Torah, Bible, and Quran.
Everything else in old books is ok. But all must become Vegan.
All content of the Torah, Bible, and Quran that is not Vegan must be deleted.